This week on BIRSt Live, Cher Dunn and Flare Usher present the first episode of Queens to the Front, a new series that celebrates women in music. In this programme you'll hear great songs from the likes of Sarah McLachlan, Paula Cole, Sheryl Crow, and Natalie Imbruglia.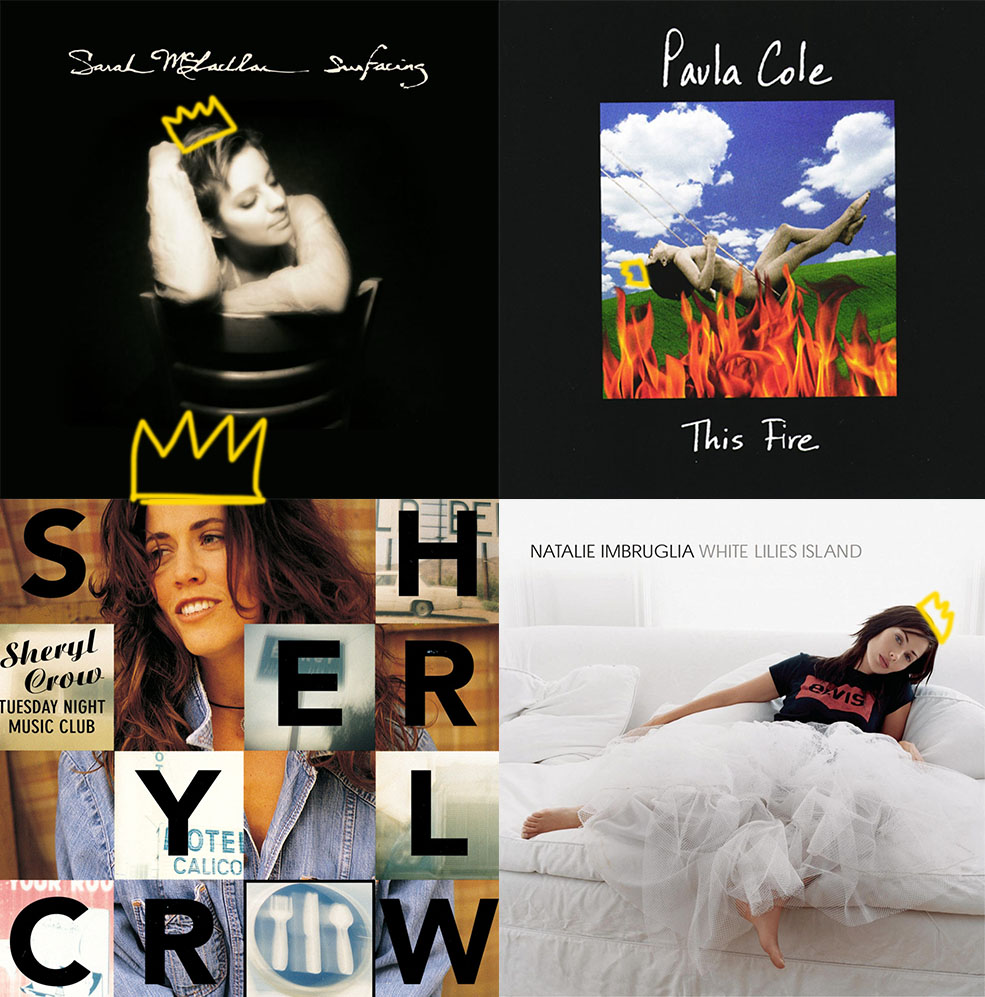 On Monday we were lucky to meet Lorna Clarke, Head of Production for BBC Radio 2 and 6 Music. Winnie Simon sat down with Lorna to talk about her career, the representation of women in the BBC, and the need for diversity in the radio industry. A snippet of her interview can be heard at the top of the programme. We also chat with Oxfam's Zara Canfield about raising money at music festivals. Ben Greenland's song-of-the-week is Gesi Bağları from the Turkish folk artist, Selda Bağcan.
Happy International Women's Day!
Tracklist
Sarah McLachlan – Building a Mystery
Paula Cole – I Don't Want to Wait
Sheryl Crow – All I Wanna Do
Natalie Imbruglia – Wrong Impression
Melissa Etheridge – Like The Way I Do
Des'ree – You Gotta Be
Paula Cole – Where Have All The Cowboys Gone?
Sheryl Crow – If It Makes You Happy
Melissa Etheridge – I'm The Only One
Fiona Apple – Criminal
Sarah McLachlan – Sweet Surrender
Tracy Chapman – Fast Car
Jewel – You Were Meant For Me
Fiona Apple – Shadowboxer
Alanis Morissette – Thank U
Selda Bağcan – Gesi Bağları
Natalie Merchant – Kind & Generous
Fiona Apple – Paper Bag
Jewel – Who Will Save Your Soul
Shawn Colvin – Sunny Came Home
Meredith Brooks – Bitch
Bikini Kill – Rebel Girl
Producers: Cher Dunn, Sam Hawkins
Presenters: Cher Dunn, Flare Usher
Assistant Producers: Mo Damulak, Adam Aspinall
Technical Operator: Winnie Simon
Social Media: Mo Damulak
Featured image produced by Adam Aspinall.