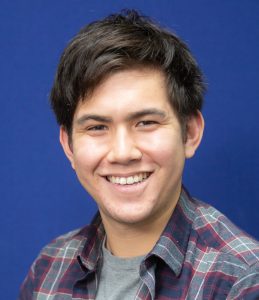 Nick selects for BIRSt2020 :  Food and Culture 
Welcome to my curated playlist for BIRSt 20. In celebration of twenty years of original content the class of 2019-20 has been tasked with selecting five audio pieces. My Nick's Picks have one focus, food. Each piece brings a unique perspective and sound.
Perhaps it's an ethnic thing but I have always been drawn to the culinary world. Especially at times like this my family has been consistently eating meals together for the first time in many years. Food is important as it brings people together this is why I chose to food as a central topic in my selection. So please enjoy this curated culinary adventure.
Singapore Noodles:(Anita Kuan, 2005)
A wonderful insight into Singaporean Noodles and pondering if it truly is an authentic dish. Rich in sounds and delightfully charming!
Chinese Dim Sum (Lin Li, 2006)
Charming and  places the audience directly in a Chinese restaurant. The content is informative and the sounds are genuine. Enjoy.
A Fascinating World of Sushi (Aya Fukuda 2006)
Everyone likes sushi! But do we truly know what Sushi is? A Fascinating World of Sushi is the perfect crash course on the history of the dish.
The Flavor of Culture (Felicity Prior 2012)
Great soundscape of the making of an Indian dish. Wonderful oil crackling sounds that I found very relaxing, and informative commentary.
Franco Manca Experience (Sarah Dickinson 2017)
Chaotic and genuine. A fun piece featuring Chef Franco Manca passionately explaining his insights into pizza and what makes his restaurant unique.

Hungry for more? Check out Nick's own recipe for Sunday Sauce  and much more foodie content from BIRSt and Radio@BU in our extensive archive.