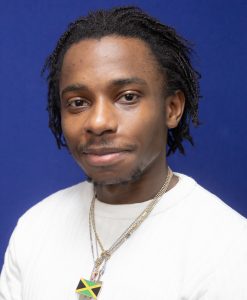 Troy selects for BIRSt20 : Spoken Word
Over the past 20 years, BIRSt spoken word productions have ranged from poetry to dramatic monologue, via sound and creative treatments. Troy selects his favourites from the BIRSt Archive for recommended listening. 
I like the framing of the subject matter, the unique topic and the chemistry between the contributors. 
 I like the focus on stereo imaging, attention to audience listening environment and the immersive qualities of the sound field.
 I like the layering of the audio, the the smooth edits, the balance of the mix and the exploration of the stereo field
I like the dramatic monologue and narration to frame the background listening environment. Very poignant when we can't yet access these experiences. 
'There Ain't no cure for being me' spoken word. Richard reveals insight into the dangers of prescription medication, mental health, and the catharsis of poetry/creativity. It has good choice of accompanying songs/soundtrack and looks into 'survivors' poetry.
Inspired by this selection? Check out Troy's productions Someone Else's Problem and  A Fortress That Became a Prison.  and continue to explore 20 years of BIRSt and Radio@BU in our extensive archive. 
Produced by Troy Bowerbank