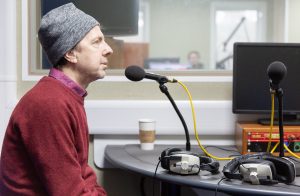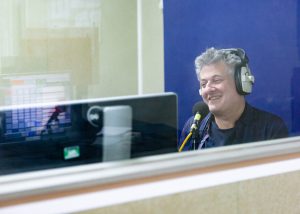 BIRSt20 met The Third Degree (BBC Radio 4/Pozzitive Productions) producer David Tyler and presenter Steve Punt in February 2020 as part of the website launch week. All very exciting. Then of course we have had to change tack, go remote losing our stream on the way but still keeping our remarkable BIRSt archive.
Hear the Bournemouth University edition live on the BBC – 3 pm BBC Radio 4, then on 4Extra and BBC Sounds
David Tyler Interview
Steve Punt Interview
Check our our new BIRSt20 and BIRSt Produces pages – content that celebrates our archive and alumni plus content we make with other students.
If you were a MARP then we want to hear from you on facebook, @birstradio and now (get us!) Instagram.
(c) BIRSt20. Photo: Neil Goridge